Bet365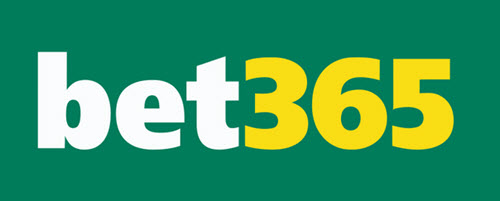 Bet365 is a very large British gambling operator. It is the 16th largest company in the UK and the largest employer in Stoke-on-Trent, Staffordshire. Where they have more than 3000 employees. Globally the company has more than 4500 employees and more than 35 million customers.
Bet 365 is valued at more than USD 1.3 billion and is owned by Peter Coates. The 25th richest person in the UK.
Bet365 is the owner and main sponsor of the soccer team Stoke City FC. The teams play in the Championship after having lost their place in the premier league in 2018. Stoke City FC played in the premier league for 10 years, and they are aiming at getting back t the premier league soon.
Bet365 offer sports betting, casino gambling, poker, and bingo.
Bet365 and Peter Coates have been part of a number of different controversies including one that suggest that he bribed labor to relax gambling legislation in the UK.
Events to bet on
Bet365 offer a very large selection of different sports, e-sport, and other events that you can bet on.
Their main focus is on soccer and ice hockey. The two most popular sports in Northern Europe. They allow you to bet on all major soccer leagues n Europe as well as some other soccer events outside Europe. If you prefer to bet on hockey, then you can bet on NHL as well as the top European leagues. They offer a smaller selection of games to bet on from lower divisions.
They also offer a large selection of Tennis that you can bet on.
Other sports that you can bet on include cricket, cycling, darts, pool, basketball, rugby, American football, baseball, boxing and a lot of other sports.
They offer a small selection of e-sports that you can bet on.
Bet365 also offer betting on political events, award shows, etc.
Odds
Bet365 offer competitive odds and often offer the best odds available. You should, however, always use an odds comparison website to make sure before you place your bet.
Live betting
Bet365 offers a good selection of events that you can bet live. There are almost always several different live events that you can bet on. This is true, regardless of what time you visit the website. You can find most events to bet on during hours when soccer and hockey games are being played.
You can live bet on a large number of different sports but the main focus of Bet365 live betting is soccer.
It is easy to place live bets using Bet365. This is true in both the desktop and the mobile version of the site.
Mobile betting
Bet365 offer mobile betting on most handheld units. Their mobile sports betting website is well designed and very easy to use. It should work well on all handheld units that has a modern web browser. We have tried the sports betting website on Android and iOS devices. The website worked well on both. We assume that the website will work just as well on windows devices but can not say for sure.
The mobile sports betting section allow you to place a very large number of different bets. The mobile website gives you access to live betting.
Bet365 also offer other games such as casino games that can be played on mobile units.
Customer service
Bet365 offer an excellent customer service that replies to email very quickly. The average response time for the tests we have made was 3 hours during office hours and 15 hours outside of business hours. The replies we got were helpful and did answer our questions. We tested the English speaking customer service. The customer service in other languages might provide a different experience.
You can contact the customer service using email, telephone, and live chat.
Banking options
Bet365 offer great banking options that make it very easy to deposit and withdraw money. You can use a large number of different methods to deposit money. Please, note that not all deposit methods can be used to withdraw money. This is due to limitations from the payment processor. Not due to Bet365 not allowing one. MasterCard is an example of a method that can only be used to deposit money.
Examples of deposit methods include VISA, MasterCard, Wiretransfer as well as Skrill and other e-wallets.