Sportbetting bonus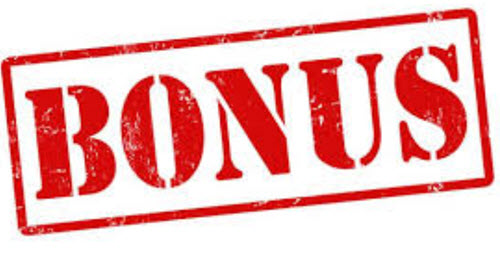 Many sports betting sites online offer you a bonus when you register and deposit money to your account. The size and type of bonus can vary a lot between different bettings sites. Sports betting bonuses are usually a lot smaller than poker bonuses. It is rare to find sites that offer more than USD 100 in welcome bonus.
The reason that sport betting bonuses are smaller than casino bonuses is that sports betting doesn't offer the gambling operator the same edge as casino gambling. Sports betting gives a skilled layer a better chance to win money than casino gambling. Online casinos know precisely how much they will earn from ever dollar bet on different games. They can, therefore, design large bonuses that are very likely to earn them money even though they give the user a lot of free money to use in the casino.
A sportsbook can never know what events you will bet on and can therefore not offer as generous bonuses and still feel convinced that they will get a good return on their investment.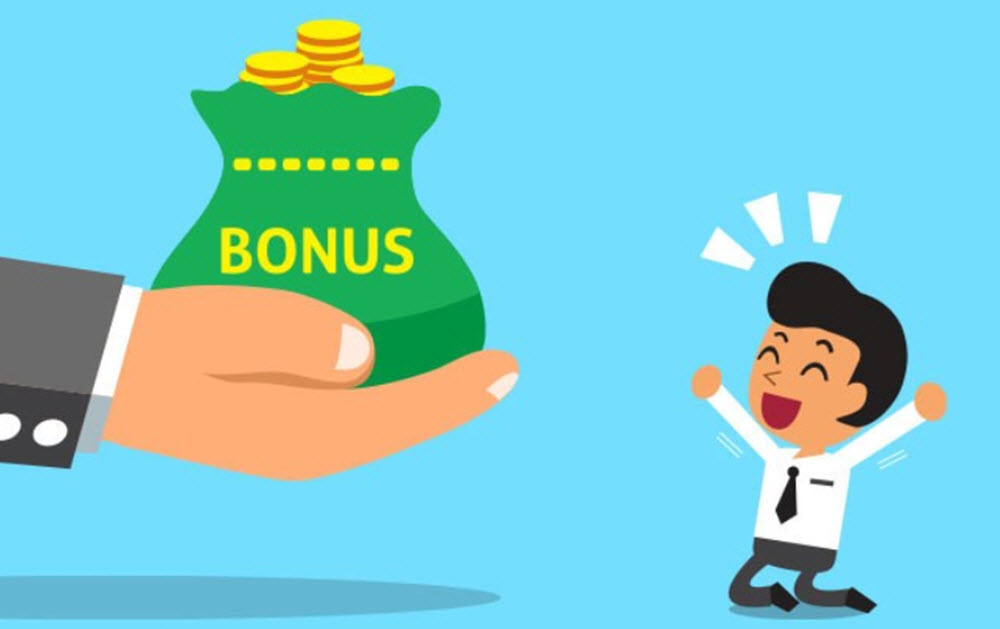 Different types of bonuses
Deposit bonus
The deposit bonus is a bonus that you get when you first deposit money to the sports book. The size of the bonus usually depends on how much money you deposit. This type of bonus is often defined as a percentage. You might get 100% of your deposit in bonus. 100% in bonus gives you the same amount as you deposited as a bonus. Ie you end up with twice the amount of money you deposited on your account. This is the most common bonus found in online casinos but is less common in sports books. Sports books often prefer other types of bonuses.
All deposit bonus has a maximum amount you can receive. It does not matter how much money you deposit. You can never get more than the maximum amount.
The maximum deposit bonus in a sports book is usually rather small.
Risk-free bets
Risk-free bets is a prevalent type of bonus offered by many sports books. Sports books can offer generous free bets since it cost them nothing to do so. A risk-free bet is a bet that you can not lose. If you win then a risk free bet acts as a regular bet and you win money. If you lose then you get the bet back. The sportsbook is giving you back your own money.
Risk-free bets are good both for the punter and the casino. The punter can try their luck without risking any money. The casino gets to offer an incitement to try playing that cost them very little money. Most players will keep betting the money they deposited even if they lose their first bet. It is rare that the punter withdraws the money after having lost the free bet.
Many sports books have rules regulating when you can withdraw your money after having benefitted from a risk-free bet.
Read the rules carefully before you place a risk-free bet. There might be rules regulating how much money you are allowed to wager for the bet to be considered a risk free bet.
Free bet
Some sports book gives you a free bet as your welcome bonus. This is similar to a cash bonus but has certain restrictions. You are usually forced to place the entire bet at once. IE you can not use the value of the free bet to place several smaller bets as you would be able to do with a cash bonus.
You might also be required to wager the free bet on a result that has a minimum odds. It is common that the odds of the free bet needs to be 2.0 or greater.
Comparing bonuses
I do not recommend that you compare bonuses. You should not use the bonuses as a deciding factor when you decide which sports book to use. A good selection of games you want to bet on and good odds are always a lot more important than a large bonus. The bonus is a perk that you receive when you register, not a reason to register with a sports book.