Expekt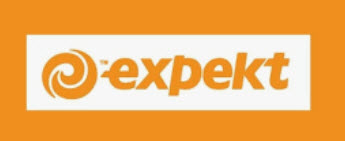 Expekt is a sports betting site that also offers casino gaming, bingo, and poker. The site is available in all of Europe, but their main focus is on the German, Nordic and UK market. They are also increasingly targetting eastern European countries with a focus on Poland.
Expekt is a well-run gambling operator that has been around for a very long time. They are known for good customer service. Their sports betting website is very good. Their poker and casino sections are also good but do not reach the same level as the sports betting section. At least not in my opinion.
Events to bet on
Expekt offer a very large selection of different events that you can bet on. At the time I am writing this they are offering 50 000 different things to bet on. They offer betting on a wide range of different sports ranging from Darts and Cycling to Sailing and Rugby. They even offer betting on sports I never heard about, such as Pesapallo. Pesapallo is apparently a Finish bat and ball game.
The main focus of Expekt is soccer. A large percentage of the games they allow you to bet on are soccer games. 45 000 of the 50 000 events that I can bet on right now is soccer events. About 90% of all the games you can bet on are soccer games. This percentage is lower during the hockey season when hockey becomes a more prominent sport on the site.
Expekt offer a good selection of E-sports to bet on. At the time of writing this, they feature 150 different e-sport related things to bet on.
Odds
Expekt is known for offering fair odds in line with those you can find on other sports betting sites. They offer competitive odds. On some events, they offer the best odds available, on other events you can find better odds on other sites. This is why you should always compare odds before you place a bet.
They often offer good odds on tennis.
Live betting
Expekt offer live betting on a selected number of games. You can not live bet on all games but they offer live betting on most major games. If a game is televised in than it is likely that Expekt offer live betting on it.
They offer a wide range of different live bets that you can place. This includes the winner, final result, time of goals and a lot more.
Mobile betting
Expekt has a very good mobile site that allows you to place bets on your telephone. You get access to a large number of possible bets that you can place using your mobile but there are some types of bets that you can not place on your phone. For these bets, you have to log in to Expekt on your computer.
The mobile version of Expekt offers a wide selection of live betting options that makes it possible to live bet from the bleachers or the sports bar.
Customer service
Expekt has a good customer service that will be able to help you with any problem. They are able to resolve most issues common issues. The customer service is available by phone, email and live chat. They reply to emails within 24 hours. Usually a lot quicker.
Banking options
Expekt makes it very easy to deposit and withdraw money. You can use a wide selection of different methods to deposit money. Most but not all of these methods can be used to withdraw money.
You can deposit money using:
Bankcards such as VISA and MasterCard
Wiretransfer
E-wallets such as Skrill and Neteller